Meath Partnership - Fostering Progress and Innovation in County Meath
Welcome to Meath Partnership
Meath Partnership is a dynamic partnership company established in 2006 to deliver a range of rural, social and economic programmes at local level across County Meath.

Through these programmes, we provide support and assistance to private individuals and community groups active at local level through capital grant aid, technical assistance, guidance and mentoring, information and support, training opportunities and development initiatives.
We are constantly updating and improving the range of services and supports we provide to meet the needs of our customers and clients.
Inspiring Innovation in Further Education and Training Conference: 26th October in Pillo Hotel, Ashbourne
12.10.2017
Meath Partnership cordially invite you to attend the
Inspiring Innovation in Further Education and Training Conference
The conference will take place on Thursday, 26th October 2017 in the Pillo Hotel, Ashbourne, Co. Meath from 9.30am until 2pm.
This conference will provide the platform to launch the policy paper: 'Creating an Innovation Ecosystem: A Policy Insight into the Innovation Ecosystems Approach'. This Paper has been written by Dr. Alexandros Apostolides, European University Cyprus to reflect the collective experiences of our EU consortium in providing opportunities for innovation in VET over the last 2 years of the project term.
Minister Regina Doherty, T.D. will officially launch this Innovation Ecosystems policy paper followed by a keynote address by Dr. Bryan Fields, Director of Strategy and Research at SOLAS on the topic of "Addressing the Skills Mismatch – Aligning the Needs of Business to Education and Training in Ireland."
This will be followed by thematic workshops for local businesses and communities. We would be delighted to have you there on the day to provide your input into shaping the future of business and community education and training provision in County Meath and Meath. For additional information on these workshops, please see the attached invitation.
Registration begins at 9.00am and to book your place, please contact Sarah at 046 9280790 or e-mail sarah.land@meathpartnership.ie before Monday, 23rd October, 2017 or alternatively you can register on Eventbrite at: https://www.eventbrite.ie/e/inspiring-innovation-in-further-education-and-training-conference-tickets-38760352257?aff=es2
For more information on the project, please visit: www.innovationecosystems.eu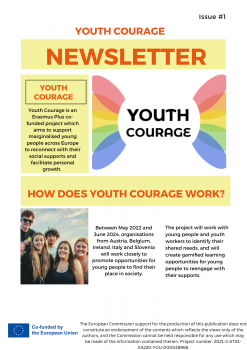 To keep in touch with the lastest developments and news items, why not request a copy of our quarterly newsletter. Simply email a request to info@meathpartnership.ie